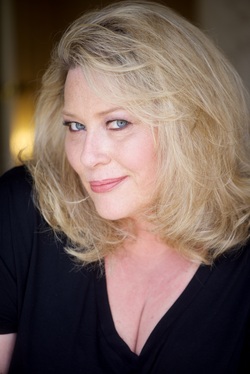 ---
Shannon K. Dunn President & Executive Producer

With over 20 years working in the entertainment industry, Shannon has expertise in casting, contract negotiation, celebrity talent and studio licensing agreements, footage research and creative consulting. She has negotiated myriad agreements on behalf of major advertising agencies, cable networks, film studios, entertainment and corporate clients. Shannon started Brigid Media after nearly 6 years working in the footage licensing industry as the Director of Rights and Clearances for T3Media.

She has Script and Story Development expertise from working as a Development Executive for both Lifetime Original Programming and Paramount Pictures, where she put together deals for writers on weekly series and helped facilitate getting feature film scripts optioned and produced.

Her talent-booking experience stems from hiring all talent for T3Media's 'Storyline' collection. Additionally, she spent several years as the President of Creative Extras Casting and prior to CEC, she ran the non-union division of Central Casting in Los Angeles.

Her long list of credits is available upon request, but does include recent successful talent contract negotiations for: Kanye West, Amelia Earhart, Andre Agassi, Arthur Ashe, B.B. King, Eva Longoria, Janis Joplin, Groucho Marx, Jerry Seinfeld, Bob Hope, Sharon Stone, Johnny Carson, Kareem Abdul-Jabbar, Peter Sellers, Janet Leigh, The Three Stooges, Carson Palmer and Heidi Klum.

As an actor, she has performed stand-up comedy at The Comedy Store, has guest-starred on several television shows, performed in live theatre and has appeared in several films and commercials. After taking a 10-year hiatus from performing, she decided to re-ignite her acting career. Shannon is a seated board member for SAG-AFTRA Colorado local and is a founding member of the Women in Film and Media Colorado and member of Clear, Inc.

Recently, she sold the rights to 4 of her short films, notably "I Can't Be Dead!" which should premiere in Spring, 2016 (purchased by Arch Films), and "Losing Sight" which she also directed! She has signed option agreements for the rights to her film script, "dumped" and for the television movie, "Confessions of a Christmasholic" co-written with Tony Jerris. She has generated interest for her script, "Undercover Grandpa" and her TV-series pilot, "Temps!" Her full list of available scripts can be sent upon request or view her loglines at www.shannonkdunn.com.

Shannon is currently finishing her book titled, "Red Flags" - subtitled, "This is why you are still single and are kissing way too many frogs" which she has also made into a sit-com pilot. Her young adult novel, "Fourteen & 14" will be published early in 2017.

Additional casting and acting credits can be found on
www.imdb.me/shannonkdunn
For Booking information please contact www.donnabaldwin.com


© Brigid Media, LLC All Rights Reserved.